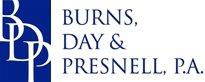 2626 Glenwood Avenue, Suite 560
Raleigh, North Carolina 27608
919-782-1441
Our Experience.
Your Edge.
PRINT THIS PAGE
Jay Mills
Jay is a litigator.  He focuses his practice on two areas of the law: (1) serious personal injury claims; and (2) estate dispute claims.  Jay has represented victims and their families in wrongful death claims, automobile accident claims, product liability claims, medical malpractice claims, and a host of other serious personal injury cases.  He has served as lead counsel for numerous six and seven figure settlements and verdicts, attaining a favorable result for his clients. In 2014, Jay was lead counsel for a family member who challenged a will - resulting in one of the 25 largest reported verdicts or settlements in the State, according to North Carolina Lawyers' Weekly.
Jay began his legal career in Atlanta, Georgia with Troutman Sanders LLP - one of the largest law firms in the country.  As an attorney with Troutman Sanders LLP, Jay represented several large corporations, including Georgia Power, Wachovia Bank, CNN, and Carmike Cinemas. He also represented a number of individual clients, largely on a pro-bono basis, and was recognized by Troutman Sanders for excellence in pro-bono advocacy numerous times.
Jay has taken several cases to jury trial, and handles all aspects of litigation.  He handles some claims on a contingency-fee basis and other claims on an hourly basis or flat fee arrangement.  Jay works with each of his clients at the outset to ensure that an appropriate fee arrangement is agreed upon and followed for each file.
 Jay has two children with his wife, Holly. In his free time, Jay enjoys playing golf and fishing.
Practice Areas:        
Admitted to Practice:
North Carolina
Georgia
Fourth Circuit Court of Appeals
Eleventh Circuit Court of Appeals
Education:
University of North Carolina School of Law, Juris Doctor with Honors, 2002
Wake Forest University, Bachelor of Arts, magna cum laude, 1998
Professional or Trade Affiliations
North Carolina Bar Association, Member
North Carolina Bar Association's Fiduciary Litigation Committee
Wake County Bar Association, Member
Tenth Judicial District, Member
Honors & Awards
Designated as a Super Lawyer Rising Star multiple times in both North Carolina and Georgia – an honor achieved by less than 2.5% of attorneys under the age of 40 in either state.
Lead counsel in top 25 reported verdicts and settlements in 2014 according to North Carolina Lawyers' Weekly.
Gressman-Pollit Award for outstanding oral advocacy
Representative Experience
Challenged a will that left approximately $500,000 to Client, who was the nephew of the deceased.  The bulk of the estate was left to a friend of the deceased, who also acted as the deceased's power of attorney for some time prior to the execution of the challenged will.  The resolution of the dispute resulted in approximately $2,000,000 in inheritance for Client.
Defended a will that was challenged when a father left the entirety of his estate to one of his four children.  On the eve of trial, the parties settled, resulting in more than 97 percent of the 7-figure estate going to Client.
Extensive experience handling serious personal injury claims stemming from automobile accidents, harmful environmental exposures, product defects, road construction defects, and other wrongful acts leading to permanent injuries, disfigurements and deaths.
Photo credit to Kumolu Studios.